A Therapeutic Approach to Managed Behavioral Care
A comprehensive approach collect, analyze, and discover data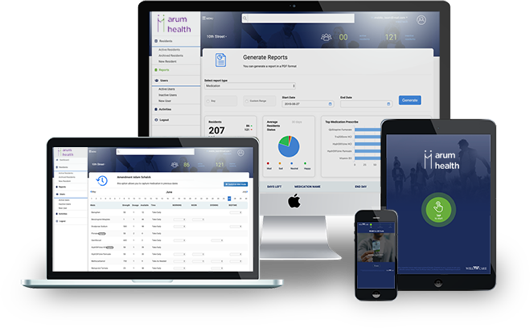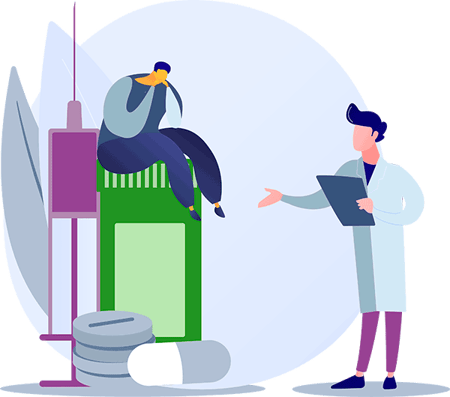 SOLUTION SUITE
Solution for Mental Health and Addiction Centers
Available On-Site | Virtually via Telehealth
At Arum Health, we understand that a client's recovery journey is not simply limited to medication adherence and compliance.
IOP & PHP | Center & Telehealth solution value-based care model

We provide value-add tools to lower hospital readmission. Arum Health delivers a comprehensive approach to collecting, analyzing and discovering data. Our solution better assists post-acute behavioral health centers; clients continue recovery that is partaking in guided programs.

Download our brochure for more information
All-Encompassing Client Engagement

Solutions for your mental health and/or addiction
We are the first to provide an enhanced cloud suite of applications that focuses on the clients. Our App Suite assists all mental health and addiction centers to contributors together thus improving quality care for clients collectively.
DAILY LOGS
With our Managed Care Apps, YOU CAN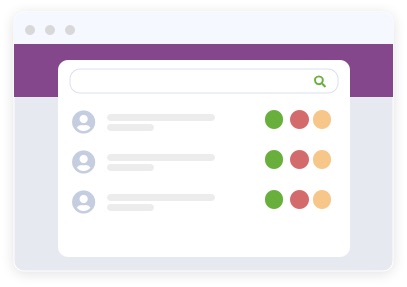 SKIP THE MESS
Arum Health helps remedy the fragmented client data, consolidating all related adherence and compliance for an all-encompassing view of the client's record, not simply fulfilling eMAR requirements.
BETTER ADMINISTER
HIPAA dashboard assist with client administration, adaptable reports, advanced refill administration and compliance, vital documentation, in-depth reporting and analysis.
See What We Have to Offer
eMAR
Holistic Enhanced Client Evaluation
Sync eMAR for HIPAA compliant, personalized, accurate and real-time client administration.


Improve Your Star Rating
Similar reporting will provide data necessary to request star rating updates, bettering your star rating score.

Eliminate
Put an end to communication lapses between staff and medical partners. Keep on top of medical refills, eliminating disturbances in client recovery paths.

Identify
Notify key team players when necessary. Concerning pharmaceutical refills and medical attention, while also creating a personalized recovery path for clients.



Document
Streamline your data collection and discovery. Identify lapses in your team's reporting accuracy and missed details. Empower your team with real-time and relevant data to anticipate clients' needs.
REFILLS
Pharmacy
Actively monitor medication to ensure refills status is updated regularly, eliminating confusion and miscommunication for your medical tech staff.
Notifications
Your team will receive refill status reminders. Assuring prescription validation and dosage levels are being reported promptly. Avoiding lapse altogether.
Placing an order
Our system will prompt your team seven days before medication lapses. Allowing time for prescription renewals to be processed or for your local or centralized pharmacy to provide you with the medications necessary for your client's recovery.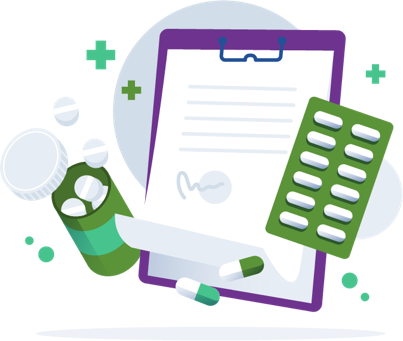 Comprehend | Communicate | Collaborate
The interface encourages constant and consistent communication, empowering your team with real-time and relevant data to anticipate clients' needs.

Value Add
Maintaining cost-effectiveness is vital. Arum Health's platform will streamline communications and collaborations, thus allowing staff to focus on clients.

Training
Our intuitive platform allows for a quick and onboarding process. We will provide an in-depth personalized training experience for your team.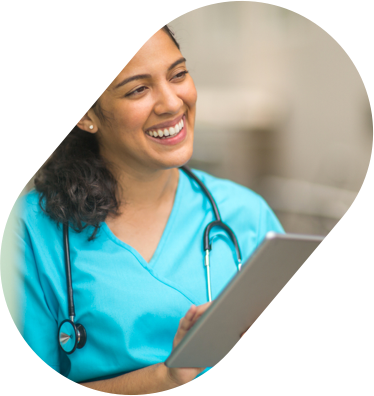 Daily logging
Provides patients, medical staff, caregivers, and family with active real-time reporting; i.e. missed meds or activities

eMAR
Analytics provide feedback for all medical personnel and the most important person, your clients. Adjust to better documentation and support adherence.

Refill
Actively monitor medication to ensure refills are up-to-date and accurate, never running into a lapse issue.
Comprehend | Communicate | Collaborate
Keep your patient's well-being first with quick access to critical patient information. Work together in a virtual space that keeps your team informed in real-time.
Start your
30-days free trial